The Louis Aissen-John Klopotowski Organ Trio
I have always loved and enjoyed the jazz organ trio of organ, guitar, and drums, it is one of the great settings for a jazz guitarist, filled with energy, soul, joy, and beauty. I was fortunate to meet Bay Area jazz organist Louis Aissen in late 2001, he hosted many afternoon sessions at his home studio and recorded and mixed these tracks. At that time Louis sent copies to Bay Area jazz radio broadcaster Pete Fallico, and I am very grateful for Pete's support and airplay over the years. Also, when this project started I sought advice on the guitarist's role in an organ trio, and contacted my teacher Bob DeVos. Bob was very generous and shared some of his personal secrets with me, I will always be grateful to him. Please enjoy this music that represents a day in the lives of three jazz musicians.
John Klopotowski
November 2022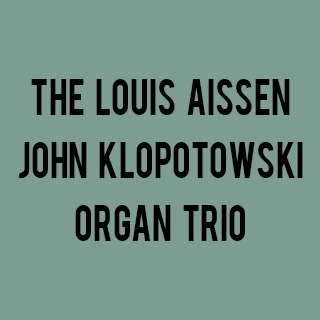 Personnel
John Klopotowski - Guitar
Louis Aissen - Hammond Organ
Bob Blankenship, Bob Scott - Drums
Audio
These Are Soulful Days (Cal Massey)
Lou's Blues (Louis Aissen)
Welcome To a Prayer (Pat Martino)
Scrapple From the Apple (Charlie Parker)
Skylark (Hoagy Carmichael)
Kary's Trance (Lee Konitz)
Invitation (Bronislaw Kaper)
Topsy (Eddie Durham)
If You Could See Me Now (Tadd Dameron)
You'd Be So Nice To Come Home To (C. Porter)
Liner Notes
This collection of recordings were done in the years 2001 to 2005 in California and are personal favorites. Louis Aissen is a multi-instrumentalist, excellent jazz organist, and a great personal friend. We met in late 2001 and started playing informal sessions with drummer Bob Blankenship. We also played once with drummer Bob Scott and he is featured on "Welcome To a Prayer." Many thanks to Louis for his excellent recording and careful mixing, and to Bob B. and Bob S. for their swinging and tasteful drumming.
Recording and Production
Recorded at Aissen Studios, El Sobrante, California
Production: Louis Aissen and John Klopotowski
Recording engineer: Louis Aissen
Mixing: Louis Aissen
Thanks To:
Louis Aissen, Bob Blankenship, Bob Scott, Bob DeVos, and Pete Fallico