Project 59
"Project 59" is my first recording as a leader and was done in August 2015 at Tedesco Studio in Paramus, NJ. I reunited with my old friend pianist Rave Tesar for the project, and the CD features Rave's Trio as the rhythm section. We are also joined by another longtime close friend, Bob Keller on tenor saxophone.
The music consists of a typical jazz guitar recital or concert that I would perform if the opportunity were present. As this is my first recording as a leader, I drew on material related to key influences over my time as a student and player of jazz. There are audio and video samples available on this site, and purchase options for both the CD and download options.
Project 59 has meant a great deal to me and has represented the opportunity to celebrate friendship, family, love, great art, excellence, hard work, and acceptance of 'what is'! We offer our music to listeners with best wishes. Please enjoy!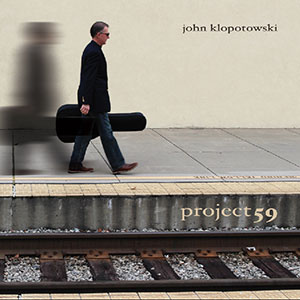 Purchase
Project 59 is available on iTunes.

and at Amazon.com.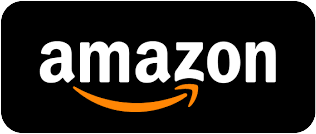 Personnel
John Klopotowski - Guitar, Leader
Bob Keller - Saxophone
Rave Tesar - Piano
Kermit Driscoll - Bass
Bill Tesar - Drums
Sample Audio
Subconscious Lee (Lee Konitz)
The Scale Song (Rave Tesar)
Breaking the Ice (Bob DeVos)
Wes' Tune (Wes Montgomery)
Passata On Guitar-Welcome To a Prayer (Pat Martino)
Child's Play (John Klopotowski)
Street of Dreams (Victor Young/Sam Lewis)
Loco 47 (Warne Marsh)
You'd Be So Nice To Come Home To (Cole Porter)
Defragment Now (Rave Tesar)
Recording and Production
Recorded at Tedesco Studios, Paramus NJ August 13-14, 2015
Production: John Klopotowski and Rave Tesar
Recording engineer: Tom Tedesco
Mixing/Mastering: Rave Tesar/Studio X
Cover Design: Jeannine Cuevas
Thanks To:
Mom, Dad, Ed, Jeannine, Frank, JD, Rita, Bobby, Rave, Billy, Kermit, Tom Tedesco, Ian Keller, Dave Tedesco, Dave Corsello, John Mello, Jack Goodwin, Charles Coffman, Louis Aissen, Sonny, Warne, Bob DeVos, Thad Jones, Chris White, Michael Cocoles, Craig Brooksby, and Paul Speziale
Liner Notes Excerpt
The idea for Project 59 grew out of a sequence of events in my life starting in 2013, one of the most important of these was acquiring a 1974 Gibson L-5 model guitar at the end of the year. The guitar needed quite a bit of work to be playable again so I turned it over to luthier John Mello and he did a great job with it. I then started learning quite a bit of music over the balance of 2014 and gradually started thinking about possibly doing a recording. I was very taken with the sound of my instrument and thought it could be fun and valuable to capture it in a high-quality setting.
Sometime shortly before New Year's Day of 2015, and 'out of the blue', I thought again about my old friend Rave Tesar. I have no idea why, and also can't say why I had not thought much about him for several years as I am very fond of him and have some great musical memories of experiences that we shared when we were younger. But I had moved to San Francisco in 1988 and we lost track of one another for the most part. Rave was busy with a career in performing, recording, and teaching and I became busy supporting a family with two boys. We did catch up in 2004 or 2005 and it was one of those conversations where you feel like the last time you spoke with the person was yesterday, or last week – instant familiarity and comfort!
Recording Session Photos