Dedicated
"Dedicated" is a trio CD recorded in September of 2016 at Tedesco Studios and featuring Bill and Rave Tesar. We have all kept in contact since recording my first CD in 2015, and I had been hoping to get together with them and do some trio playing. Events in 2016 led to this happening, and the liner notes give a fuller description of the events and the program.
Ultimately this project is dedicated to the memory of my mom. She was quite ill at the time but encouraged me to do it both generally and also on the morning of the recording session. At the studio there was a feeling of somberness, but also a resolved joy during the session. I had many experiences during this time period that I am still working to understand better, but I was very clear at the studio that evening that I was with three great friends who were there to work with and support me. It felt like we were all offering it up to my mom, and to paraphrase the Merle Haggard lyric, in a way we were 'singing her back home.'
But, music always stands alone and I experience much joy when I listen to the music we created that night. I hope that listeners have a similar experience, and very much appreciate everyone's support.
John Klopotowski
April 2017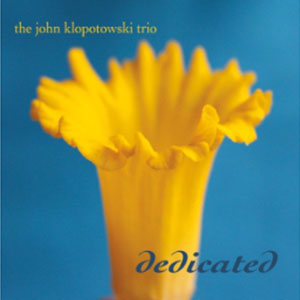 Purchase
Dedicated is available on iTunes.

It's also available at CD Baby

and at Amazon.com.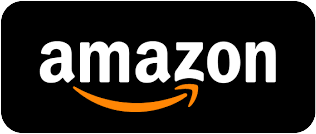 Personnel
John Klopotowski - Guitar, Leader
Rave Tesar - Piano/Keyboards
Bill Tesar - Drums
Sample Audio
Doxy (Sonny Rollins)
Old Folks (Robison-Hill)
Nobody's at Nobody's (Rave Tesar)
Bretton Hall (John Klopotowski)
I've Never Been In Love Before (Frank Loesser)
Little Girl Blue (Rodgers-Hart)
Danse Norvegienne (Reinhardt-Grieg)
Invitation (Kaper-Webster)
Recording and Production
Recorded at Tedesco Studios, Paramus NJ September 16, 2017
Production: John Klopotowski and Rave Tesar
Recording engineer: Tom Tedesco
Mixing/Mastering: Rave Tesar/Studio X
Cover Design: Jeannine Cuevas
Thanks To:
Rave and Laurie, Billy, Tom Tedesco, Mom, Dad, Ed, Jeannine, Frank, JD, Rita, Bobby and Barbara Keller, Paul Speziale, Bob DeVos, Louis Aissen, Suzanne and Sal Montagna, Annie and Tom Dunn, Tina and Joe Jenkins, Lynn Gaffney, Jerry Vivino, Dave Corsello, Kermit Driscoll, Jack Goodwin, Charles Coffmann, Geraldyne KC and Jason Marsh, Kaja Howicka, Carol Wallace, Michael Cocoles, Paul Altman
Liner Notes Excerpt
Writing about this project is not easy as my first association with the title "Dedicated" is to my mother, Edith. I lost her shortly after this session took place, and for me the music will most likely always be a repository of the extreme range of feelings that I was experiencing during that time. There was much sadness and grief to be sure, not to mention shock, but my mom was well enough until shortly before she died to be a great encouragement to me, and this bolstered my purpose and faith in the project. In fact, she was quite insistent that I make the recording, even though she was ill in a nursing home in New Jersey. So with her encouragement I went ahead with plans to get together with Rave and Bill at Tom Tedesco's studio.
But as I consider the title it seems that I need to include all of our parents as dedicatees. I've known Rave and Bill for many years, and performed quite a bit with Rave when we were younger and our parents would come to hear us in person. Their reactions went from extreme pride from my parents, to Rave's mom dubbing us "The Counterpoint Kids," and Charlie Tesar giving us his blessing, which still means a lot to me. They enjoyed our playing and gave us great support so this music is for them, with gratitude for everything.
Photos