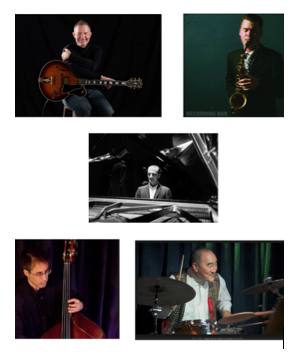 I am happy to announce a jazz concert scheduled for 4:00 pm Sunday, February 10, 2019, at Jazz Chez Hanny in San Francisco. The program will feature the music of pianist Lennie Tristano and his 'sidemen', saxophonists Lee Konitz and Warne Marsh. Seattle-based alto saxophonist Jacob Zimmerman, and Bay Area veterans John Wiitala and Akira Tana will join me.
Tristano's music featured a deep respect for the traditions of jazz, a focus on the jazz melodic line and improvisation, and new approaches to harmony and rhythm. It was forward-looking and remains relevant.
Admission is $20; reservations are suggested. Jazz Chez Hanny has a maximum attendance of 35 people, and features a potluck meal during the intermission. Please come, enjoy this performance, and say hello!